Meet Our Team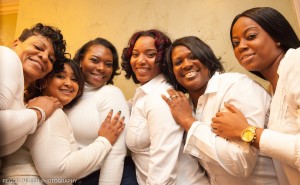 Marrio R. Thomas, DDS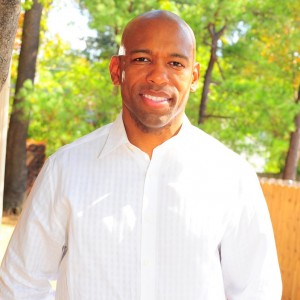 Dr. Marrio Thomas is a native Memphian whose life mission is to help Memphis grow and stay healthy. He believes that educating our community about the mouth is vital to the health of our community. He's been practicing dentistry in the Memphis Area for over 10 years. You may also find Dr. Marrio on the only Dental Talk Radio Show in the Mid-south on KWAM 990 every Thursday morning from 8-9, doing countless hours at our schools for career days and his "Brush Yo Donkey Teeth" rap shows to educate our children, or spending time with wife, Leslie, and five children. As he serves the community, Dr. Marrio shares his belief that loving your mouth, means you love your body.  Dr. Marrio Thomas is also Pann Tennessee Dental Association President. 2014-present.
Credentials:
UT Memphis Dental School Graduate; Tennessee Technological University Graduate; Watkins Overton High School Graduate; Shelby County Dental Society President (2008-Present); American Orthodontic Society for Braces Member; Invisalign Certified Dentist for Invisible Braces
---
Valentine Emechete, DDS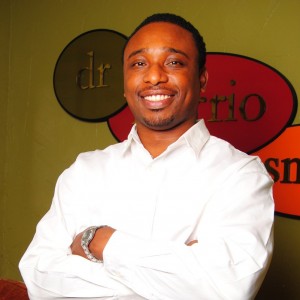 Dr. Valentine Emechete is a graduate of the UT Health Science Center College of Dentistry and is licensed to practice in Tennessee and Arkansas. He is well versed in dental public health, he provides dental services to military troops pre-deployment, and also provides care in a mobile dental practice to residents in nursing homes and long term care facilities. He also volunteers his time at health fairs to provide oral healthcare education and treatment.
Dr. Emechete is a Nigerian native who grew up in the states. He enjoys spending time and traveling with his wife and daughter, fine dining and sports. He is an inventor and patent recipient, as well as a United
States Professional Tennis Association (USPTA) Certified Professional. He is actively involved in the Memphis tennis community, and as a member of the board of directors for Tennis Memphis, he supports the drive to use tennis as a vehicle to provide education and diverse opportunities for Memphis youth.
Credentials:
DDS Degree – UT Health Science Center College of Dentistry – 2011
B.S. Degree – University of Memphis – 1996
Member – Shelby County Dental Society, Member – National Dental Society, Member 2011-2015 American Dental Assoc(ADA), Tennessee Dental Assoc(TDA), Memphis Dental Society
---
Nita Covington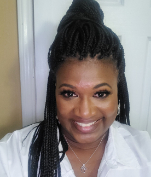 Nita is the Office Manager. She is a married mother of 2 daughters. She is a college graduate of Rice College with a degree in Business Administration. She has also completed a series of continued educational courses in Business Management from Pinnacle and MGE. Nita has over 30 years of experience in dental administration. She has worked with Dr. Marrio in some capacity for a number of years, but came on officially with Dr. Marrio Smiles in early July 2015.
---

Christie Givens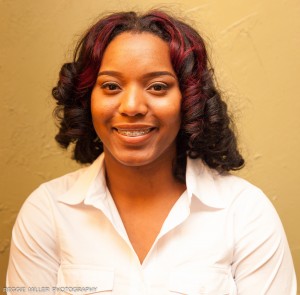 Christie is a Registered Dental Assistant. She graduated from Concorde Career College in 2012. Christie's credentials are in coronal polishing, orthodontic straight wire 1 and 2, and dental radiology. She has been with Dr Marrio Smiles since 2012.
---
Erika Webb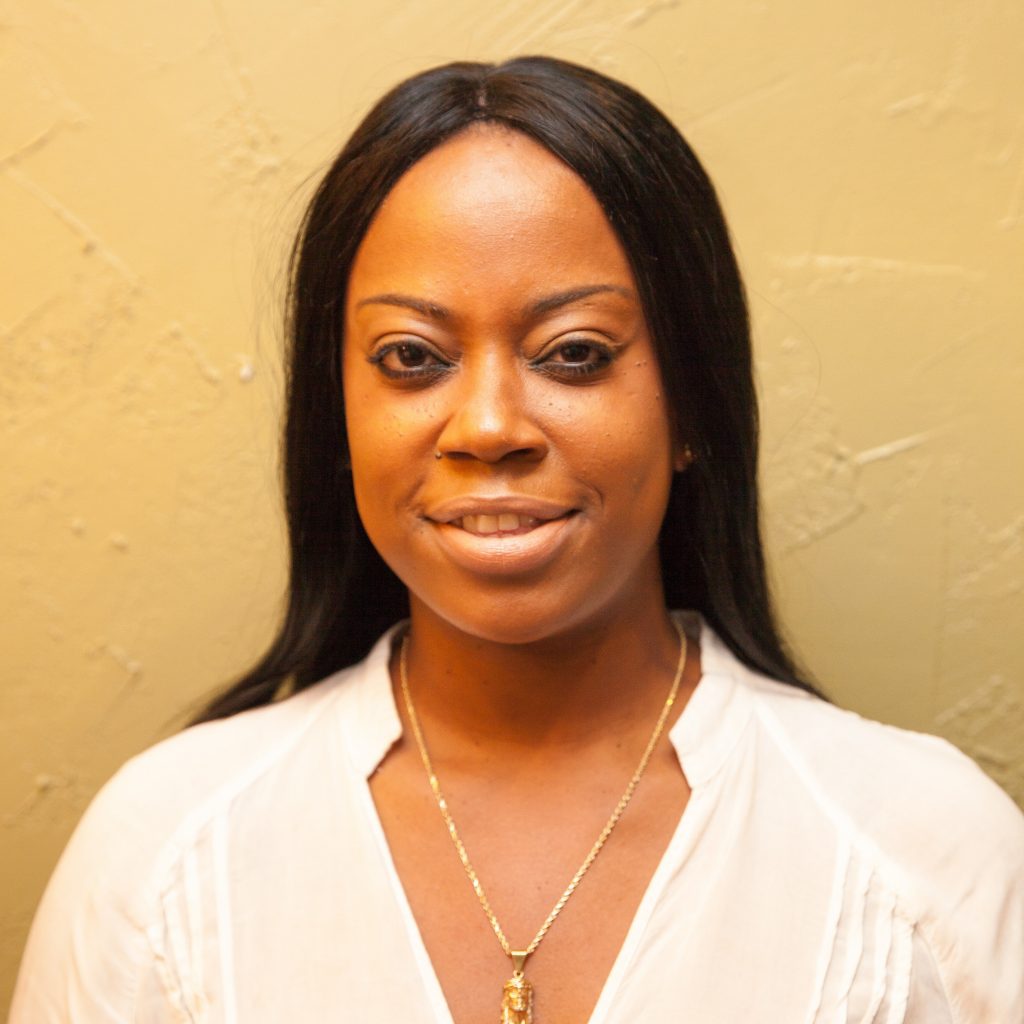 Erika is our Assistant Manager and Financial Coordinator. She is a graduate of Tennessee State University with a bachelor's degree in natural science. She has worked in the medical field for over 14 years with billing and insurance experience. She has been employed with Dr. Marrio Smiles since August 2015.
---
Rabiah Williams-Lewis
Rabiah is a loving wife and mother of four children: two girls and two boys. She has been an Orthodontic Dental Assistant for over 15 years. She also has her coronal polishing license. She has been with the Smiles Team since July of 2016 and truly enjoys helping her patients to develop healthy and beautiful smiles.
---
Cristian Guerrerro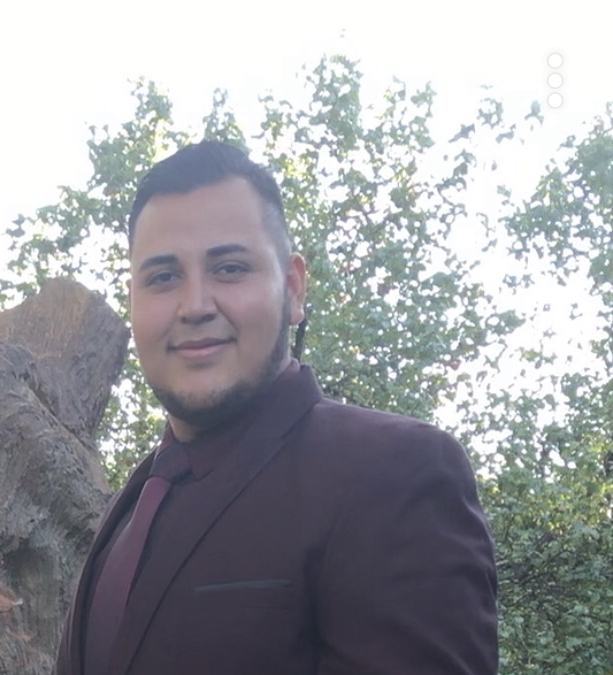 Cristian Guerrerro originated from Mexico, and he is a bilingual Dental Assistant. He graduated with high honors from Concorde Dental College. After graduating, he completed his internship with Marrio Thomas, and due to his great skills and capabilities, he permanently joined the Smiles Team in April 2017. Then, in 2020, Cristian received credentialing in general ortho. Cristian enjoys helping his patients keep a healthy, happy smile. Currently, his credentials include radiology and nitrous oxide monitoring.
---
Gereka Clifton Harris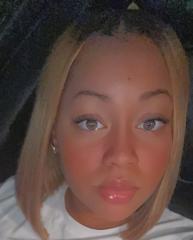 Gereka has worked in Dental Administration for over 9 years. She joined the Smiles Team May 2021 and is our Insurance Coordinator. She is a loving wife and proud mother of three girls and two bonus sons. Gereka has played many roles when it comes to front office and loves doing what it takes to provide patients with the care and knowledge of dental insurance concerns and to give pertinent information that they may need. We hope you enjoy her great and bubbly personality as much as we do.
---
Tamia Ross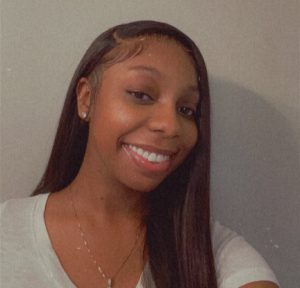 Tamia is our Front Office Coordinator and has joined the Smiles Team as of July 2021. Tamia states that her experience has been wonderful, and she was welcomed with open arms and felt like a part of the Smiles Team right away. Tamia is currently attending Southwest Community College and has worked in customer service and the clerical field for over three years. She has excellent computer competency and verbal skills. Tamia is our first voice on the phone and her goal is for everyone to have a warm, pleasant experience by providing excellent customer service.
---
Naomi Matthews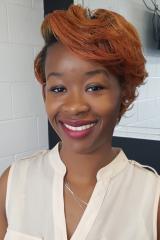 Ms. Naomi is a Registered Dental Assistant. She graduated with honors from Tennessee College of Applied Technology in 2015. Naomi's credentials include radiology and coronal polishing. She has been with the Smiles Team since July 2020. She is passionate about educating patients about proper hygiene and promoting a healthy smile. When not working, her affection and vitality is given to her daughter and son.
---
Keirra is a Registered Dental Assistant. She graduated from Concorde Career College in 2014. Months after graduating, she received her credentials in coronal polishing, nitrous oxide monitoring, radiology and ortho arch wire and as a CPR provider and CPR instructor. She recently joined the Smiles team in February 2022. Keirra enjoys working with Dr. Marrio's professional dental team and keeping a healthy mouth and smile on the patient's face! Outside of work, Keirra is a family-oriented mother of four children and three pets!